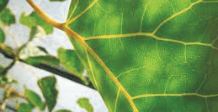 Humiplex as source of Humic Acid and has the following properties:-
Humiplex physically, chemically & biologically impact the soil
It improves the structure of soil. Prevent soil cracking, surface water run off and soil erosion by increasing the ability of colloids to combine.
It increases water holding capacity of soil and thus help resist drought. chemically changes the fixation properties of the soil.
It regulates the PH value of soils.
It improves and optimizes the uptake of nutrients and water by plants.
It is rich in both organic and mineral substances essential to plant growth.
It possesses extremely high cation-exchange capacities.
It stimulates plant enzymes and increase their production.
It acts as an organic catalyst in many biological processes.
It stimulates growth and proliferation of desirable micro-organisms in soil.
It stimulates root growth, especially vertically and enable better uptake of nutrients.
It increases root respiration and root formation.